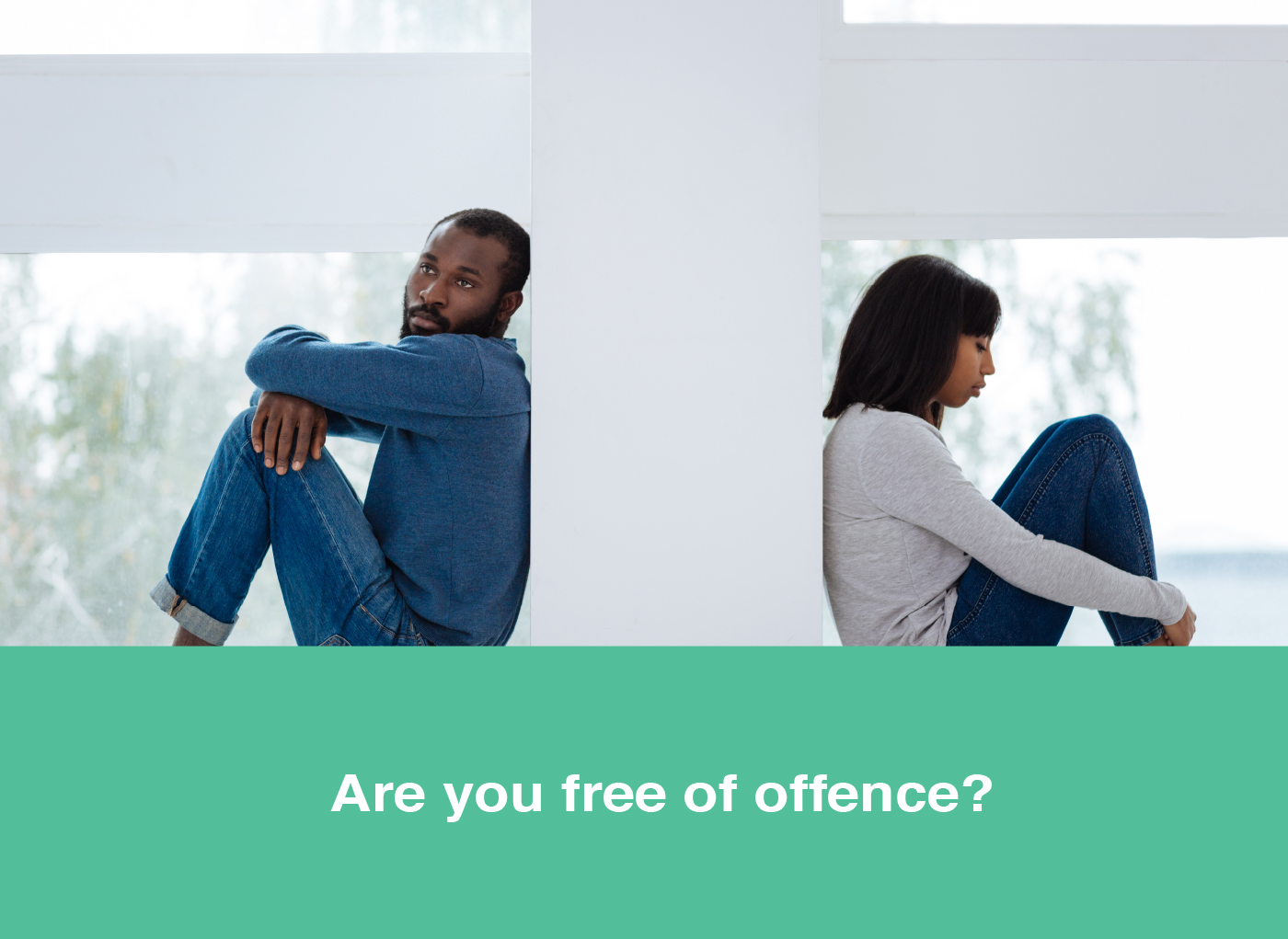 One of the greatest strategies the enemy uses to keep people in bondage and deprive them from enjoying the blessing of God is by causing them to live in offence. Perhaps this is one of the most dangerous and most subtle forms of spiritual attacks the enemy utilises today.
The bible says in 2 Corinthians 2:10-11; "Anyone you forgive, I also forgive. And what I have forgiven—if there was anything to forgive—I have forgiven in the sight of Christ for your sake, in order that Satan might not outwit us. For we are not unaware of his schemes."
This passage clearly shows that one of the strategies the enemy uses to outwit or outmanoeuvre believers is to cause them to operate in offence. It is therefore imperative that we as Christians understand this and understand how to defeat the enemies plans.
WHAT IS OFFENCE?
The dictionary defines offence as "annoyance or resentment brought about by a perceived insult to or disregard for oneself".
We can therefore describe offence as the state of harbouring a feeling of bitterness based on the actions of others towards us. Sadly many believers are walking in offence today. Some are offended at their parents or spouse, others are offended at their children or relatives. Some are offended at their Church or their Pastor. Some are even offended at God. We can't live our lives this way.
OFFENCES MUST COME
It is important for us to understand that at some point in our lives, people are bound to offend us in some way. Jesus said in Luke 17:1, "It is impossible that no offenses should come". Also as we get closer to the end of the age, Jesus said, "And then many will be offended, will betray one another, and will hate one another" (Matthew 24:10).
Although offence will come at some point, we can choose how to react to it and to the person who offends us. For most people, the only way they react to offence is by un-forgiveness and resentment. We must understand that if we choose to keep offence inside us, we are the ones that will suffer the most from it.
The bible says in Hebrews 12:15: "looking carefully lest anyone fall short of the grace of God; lest any root of bitterness springing up cause trouble, and by this many become defiled". Living in offence and refusing to forgive harms you more than the person you are offended at.
HOW TO HANDLE OFFENCES
Below are some of the ways we should choose to react when people offend us. We shall examine some more during the course of this month.
1. Maintain personal prayer and worship daily.
"But we all, with open face beholding as in a glass the glory of the Lord, are changed into the same image from glory to glory, even as by the Spirit of the Lord". 2 Corinthians 3:18 (NKJV)
One of the best things we can do as believers is to develop the habit of making daily contact with God through personal prayers and worship. When we spend time in God's presence, we are supernaturally changed to become more like Him. Our behaviours would change from rage to love when we spend time in His presence. This is why couples who pray extensively together and individually, hardly ever have quarrels.
2. Continually study and meditate on God's word.
"Great peace have they which love thy law: and nothing shall offend them" Psalm 119:165 (KJV)
The second way to deal with offence is to develop the habit of studying and meditating on God's word daily. The more time we spend in God's word, the more our hearts are renewed and we begin to walk in love and forgiveness.
SUMMARY
Offence will come at some point, but we must make up our minds as believers that we will not allow the enemy to rob us of God's blessing, by harbouring offence in our hearts. Make up your mind to deal with offence the way Jesus did. He chose to forgive the people who hated Him and crucified Him. Today He is sitting at the right hand of God. Receive grace to live an offence free life in Jesus name. Amen.