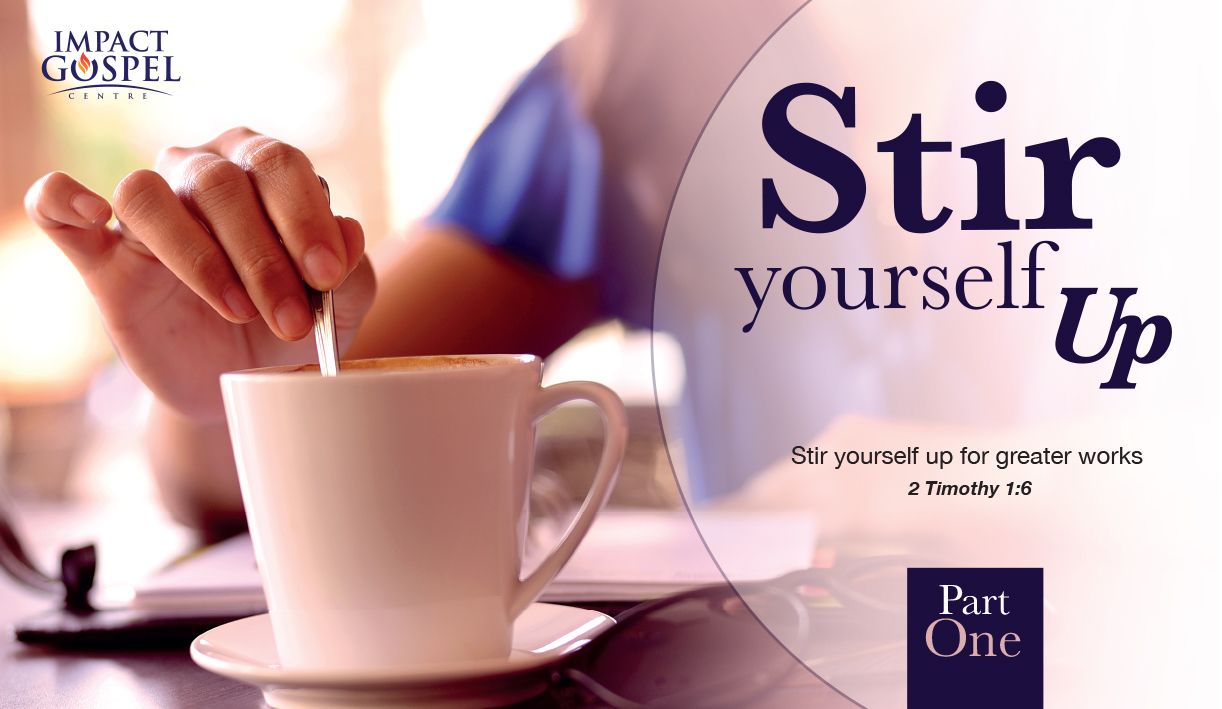 "Therefore I remind you to stir up the gift of God which is in you through the laying on of my hands."
(2 Timothy 1: 6-7 NKJV)
Average people always require others to stir them to action, champions have learnt to stir themselves into action. (Pastor Deji)
No matter the amount of sugar you put in a cup of tea, if you don't stir it, the sugar will settle to the bottom of the cup and the tea will not be sweetened. Stirring takes effort. Stirring requires action. Stirring requires a decision. Your life will become a lot "sweeter" if you learn to stir yourself into action.
The language of champions in any area of life is "self-stirring".
The workers in a company may need the boss to stir them into action, however the owner of the company is one who has learnt to stir himself into action. Often times the owner of a company will still be at work several hours after the staff have gone home. The reason is he has learnt to stir himself into action. A person who can't stir themselves into action will never own or run a successful company.
Ordinary people need someone to stir them to study more, develop themselves more and take the relevant professional exams to give them an edge when they to go for interviews. The highly motivated on the other hand will do all these things by themselves. They will readily seek advice from successful people on how to succeed in life. They know how to seek out good mentors.
Average Christians need others to stir them to attend the next service, read their bible, pray to God daily and to stop complaining about everything. Spiritual Christians stir themselves to be the first in Church, they not only study the word for themselves, but they also will prepare study materials for others. Spiritual Christians will encourage and pray for others and will stay to tidy things up after service.
If you desire to attain a deeper relationship with God, begin to stir yourself into action. If you desire to arrive at a great destination in life, begin to stir yourself into action. Yes, you are destined for greatness, but you must stir yourself if you want to get there! Nothing great comes by chance, it takes personal stirring to attain greatest in life.
You can do more in life. You can accomplish greater exploits. Refuse to end this year on the same level as you started. Decide for a higher level spiritually, mentally and financially today.
May the help of God be available to you as you begin to stir yourself up for greater works in Jesus name. Amen.
Pastor Deji
Impact Gospel Centre, Luton Branch