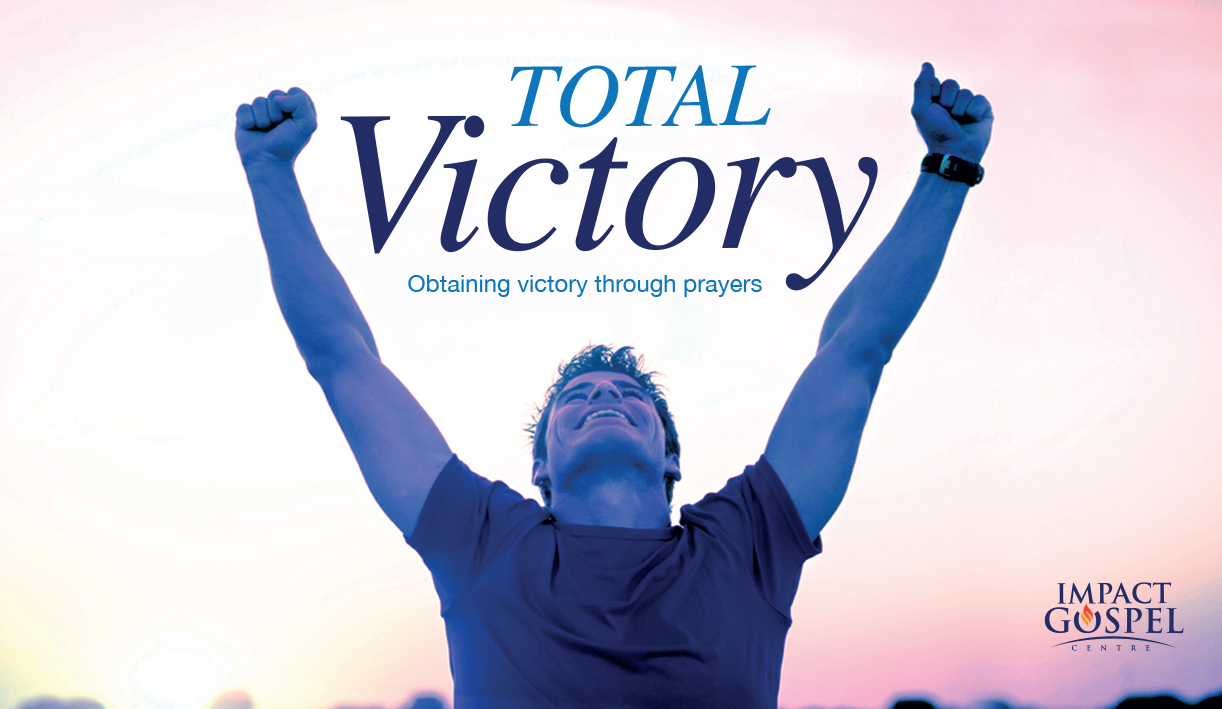 "But thanks be to God, who gives us the victory through our Lord Jesus Christ."
1 Corinthians 15:57 (NKJV)
Every believer is ordained for a life of victory! God wants you to live a life of total victory on earth. He never ordained His children to lose any battle. The scripture says that God "gives us", not "gave us", and not "could give us". It says HE GIVE US. That means our victory in Christ is already guaranteed and it is never ending!
When King Hezekiah was faced with a difficult situation and defeat seemed inevitable, he realised that the only way out was to seek God in prayer (2 Kings 19:14-21, 35-37). The bible makes us to understand that He went and spread the letter of opposition he received before the Lord and prayed. If trouble comes your way instead of jumping from one person's house to the other, the best thing is to seek God in prayer and let Him take control over the situation.
Prayer is one of the Keys God has given us to obtain victory in our lives. When Hezekiah prayed, God sent a reply through His servant saying "…because you have prayed to Me…, I have heard you" 2 Kings 19:20. Hezekiah obtained victory because he dared to pray to God.
Are you facing some difficult situations in life? Do things appear to be breaking down all around you. Don't be afraid. Go to God in prayers and He will answer you. The keys below will help you get answers to your prayer.
Always start your prayer time with praise (Psalm 100: 4)

Every door needs a key to open. Thanking and praising God is the key to accessing the presence of our God who answers prayer.

Pray with the word of God.Pray in agreement with God's word (1 John 5: 14-15, Numbers 23:19)

The word will always work when you put it to work in prayer, because God will always honour His word.

Be bold and expectant that God will answer (Proverbs 23:18, Hebrews 4:16)

Expect God to answer you. Always remember that you will never experience what you don't expect.

Be consistent and persistent in your asking (Ephesians 6:18, 1 Thessalonians 5: 17)

Ask and keep asking, seek and keep seeking, knock and keep knocking your answer is on the way!
Always remember you are ordained for Victory in life because God has given you the victory already through Jesus Christ. Prayer causes God to intervene in the affairs of men. Start praying today to enter into another level of victory. You are blessed in Jesus name. Amen.
Pastor Deji,
Impact Gospel Centre, Luton