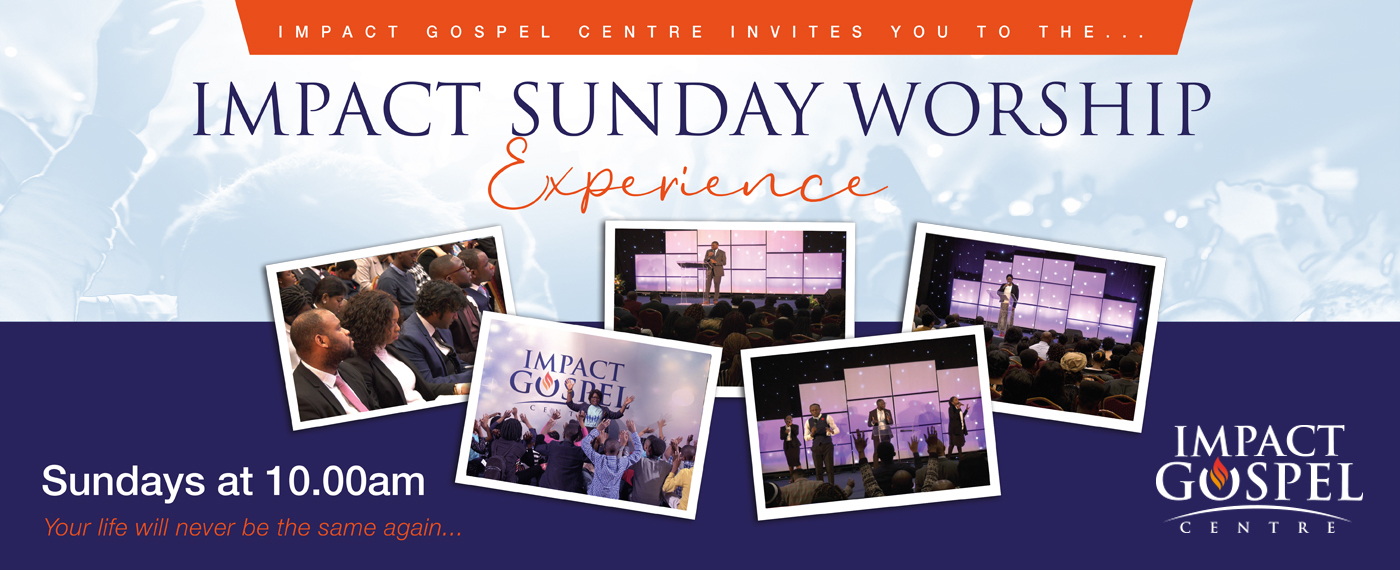 What to expect
We would love to have you worship with us. Our services are filled with inspirational contemporary worship, prayer and insightful messages that inspire you to victory in life.
At Impact Gospel Centre, we like to ensure that everyone who visits is honoured and made to feel welcome. On your first visit, please remember to make sure to stop by the GUEST POINT, located just outside the main auditorium. Our welcome team will be ready to receive you, and host you in our "new in church" reception.
Our Mission and Vision
Our mission as a ministry is to lead people to become devoted followers of Christ and to continually grow in their relationship with Him.
Out vision at IGC is "to raise and equip people to make an impact for God".
Our Core Values
Everything we do is guided by our core values of Integrity, Care and Excellence – "ICE".
Integrity: We want to be a church that maintains the biblical standard of integrity. Integrity includes accountability, holiness, uprightness and truthfulness.
Care: We are an extension of Jesus on the earth and therefore strive always, to serve God's people with love and respect, helping them to grow into who God has ordained them to be. We want to be a church that serves people with love and compassion as Christ would do.
Excellence: Our God is a God of excellence, therefore at IGC we do everything God has called us to do with the spirit of excellence. We are therefore committed to continuously improving and seeking better ways to accomplish the vison God has given to us.
We are a family
Church is so much more than a service at the weekend. We believe it is about Gathering Together to worship and fellowship, Growing Together in faith as we hear God's word, and Going Together to make an Impact for God.
At IGC, every member is part of the church family. We believe in "doing life" together as a family. The Church is a family with many children under God, our Father. Each member of IGC is not just a number. You are an important and individual member of the Church family. We want to know you, and to help you fulfil your purpose in God, not just for yourself, but also on behalf of others.
We have a system of small groups to help us connect effectively as a family of believers. These are called Impact Life Groups (or ILGs). Please contact us for more information about how to locate an ILG near you.