About TIC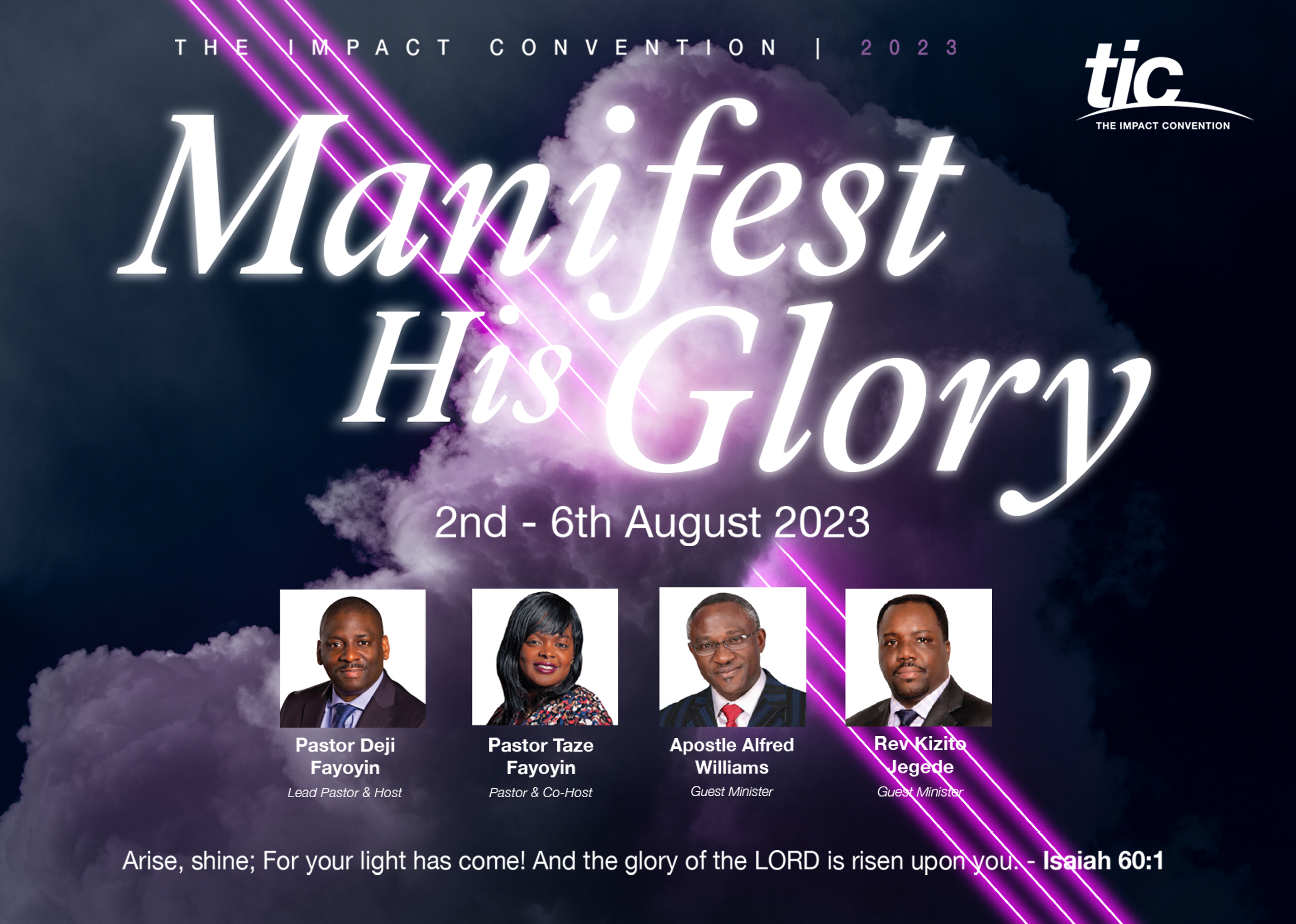 The Impact Convention (TIC) is Impact Gospel Centre's flagship conference. This annual event is a prophetic and powerful experience ordained by God to bless His people.
TIC focuses on…
1. Inspiring believers to rise up to become all God has ordained them to be so they can make a positive difference on the earth.
2. Instructing believers on how to stir up the gifts and potentials God has placed inside them so they can fulfil God's plan for their lives.
3. Imparting believers with fresh anointing so they leave empowered with fresh fire to make a positive impact for God in their generation.
The Impact Convention (TIC) is for believers of all ages and is designed and structured with the entire family in mind. With special sessions for children and teenagers, TIC is an event that will ensure the whole family is truly blessed and transformed.
TIC is always characterised with a great outpouring of God's power and anointing. People come expecting God's healing power and deliverance in their lives and they are never disappointed.
Join us at TIC 2023, for 5 anointed days of powerful ministry in healing, finances, family, business and much more. The theme for this year's convention is "MANIFEST HIS GLORY". Get ready to experience the Word and Power of God at this dynamic event through the teaching of God's Word. From the school of ministry sessions in the morning to the power sessions in the evening, this event is not to be missed.
We look forward to welcoming you at this amazing convention. God bless you.