The Impact Convention 2020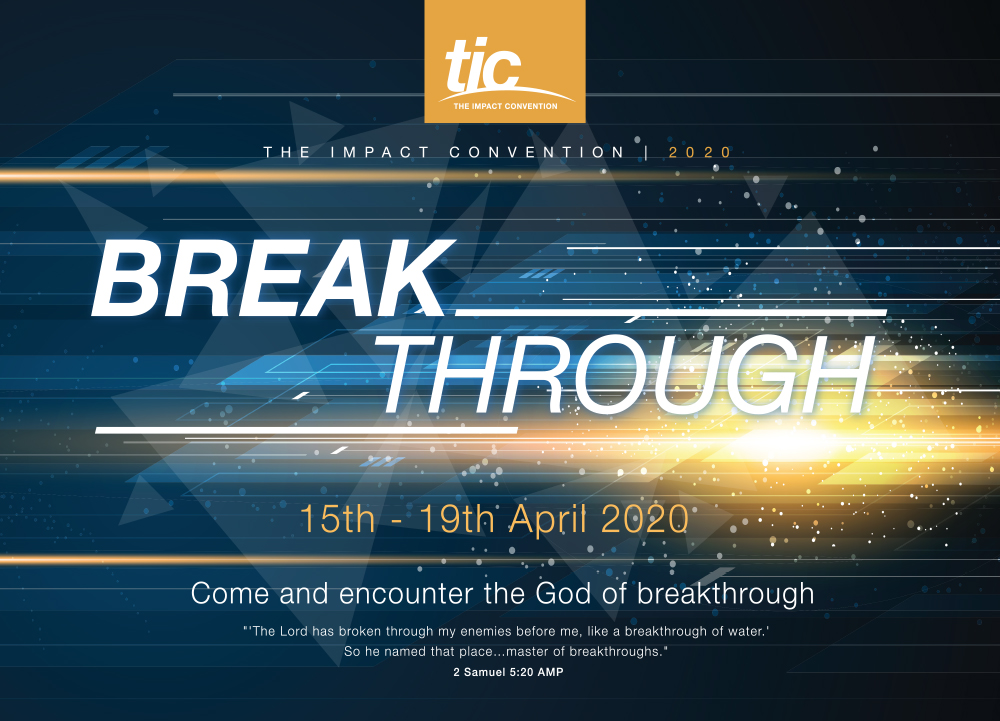 WELCOME
It is with great joy that we welcome you to The Impact Convention 2020 (TIC2020).
The theme for this year's convention is "BREAKTHROUGH". A host of anointed speakers and ministers have been invited, each with a unique ministry that is sure to be a blessing to every attendee. Details of these ministers may be found on the TIC page of the church's website.
At this year's convention, there is something for everyone. Convention events include Morning and Evening Sessions; Workshops for adults; Special Sessions for Teenagers; Classes for Children and much more. On Sunday morning, we have a live concert featuring several music ministers. Please see www.impactgospelcentre.org/tic/tic-schedule for the convention programme. All sessions are FREE.
We believe that each session will be a blessing to you. Throughout the convention, there would be opportunities to share your stories with us and ask any questions you may have about the church, the convention and anything else. Please look out for conference stewards who will be available at the registration desk and around the auditorium.
It is our privilege to organise the Impact Convention annually, to provide a platform for believers to explore anew the gospel of Christ and experience its power. We are confident of God's presence to heal, engrace and transform at this year's Convention.
We look forward to welcoming you.
God bless you.
Pastor Deji and Pastor (Mrs) Taze Fayoyin