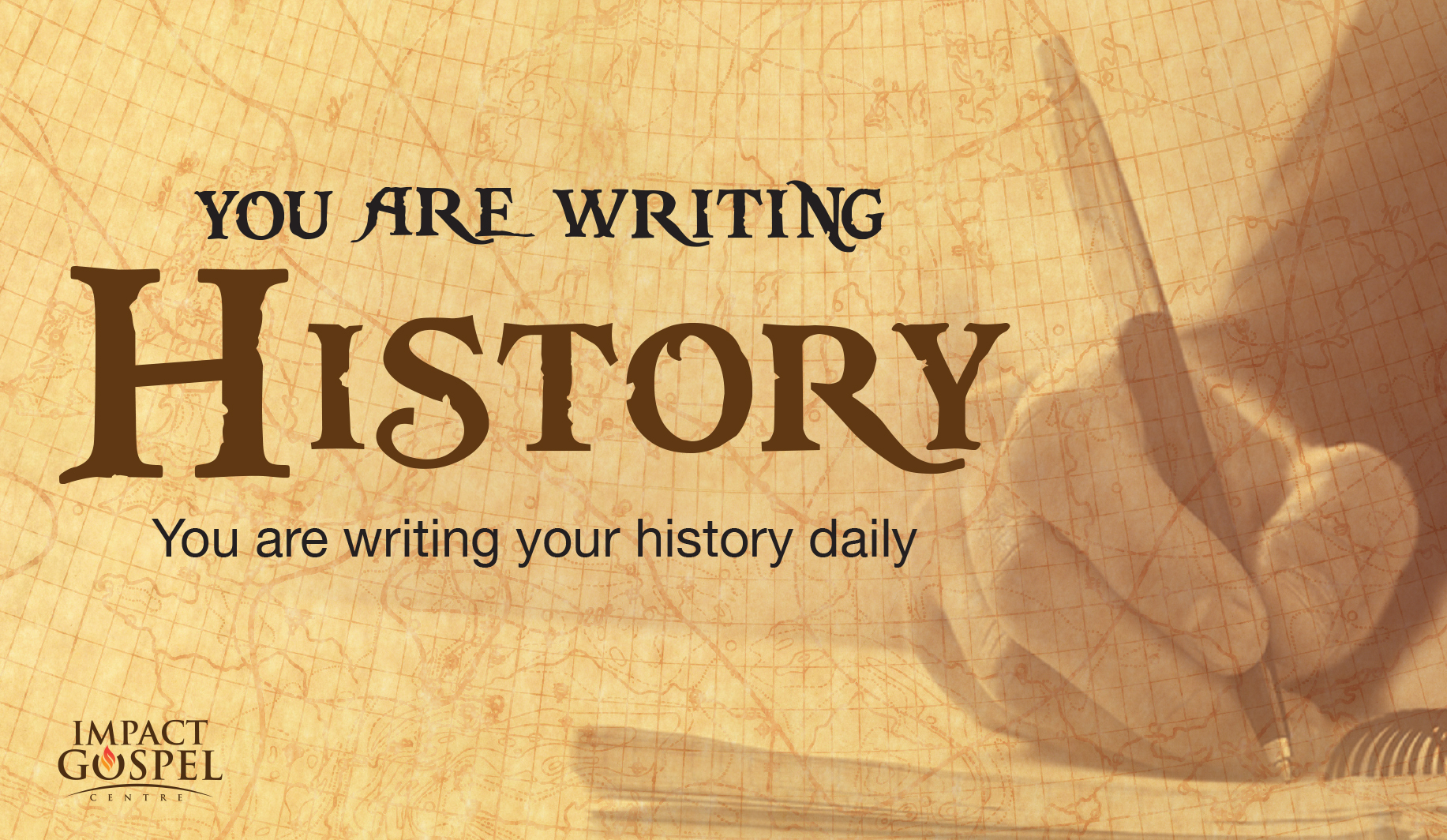 "Then those who feared the Lord spoke to one another, and the Lord listened and heard them; So a book of remembrance was written before Him for those who fear the Lord and who meditate on His name." Malachi 3:16 (NKJV)
People don't often think along these lines, but everyone determines the history that will be written about them. Your daily actions today are the contents of the book of your history tomorrow. What you do today is part of what will be recorded as your history in the future. When you meditate on the above scripture properly, you will see that everyone writes his or her own history.
Imagine you are reading your own history 10 years from now, what would you want to read? Would you want to read about the great accomplishments you made for God? Would you want to read about how many souls are going to make heaven because of you? Perhaps you would want to read about the companies you started that are employing many people. The good news is you can determine what would be written about you in the future by taking action today .
Every human being has 24hrs daily to add to the contents of the book written concerning them. Does your record contain anything significant you have done for God's kingdom? It is interesting to note that the book of remembrance mentioned in Malachi 3: 16 is written about people who fear the Lord. It is clear that this is talking about Christians. Whether you realise it or not, heaven is recording what you are doing on earth. Your actions and your inactions are being recorded. One day, all believers will be rewarded for their acts of service in God's kingdom. (2 Corinthians 5:10).
What would you say about yourself at the end of this year? What would your spouse say about you in the future? What is being recorded in the heart of your children about you now? How will the members of the Church you attend remember you? Most importantly, what is being recorded about you in eternity? Everyone determines what the reading of their history will be. It is never too late to start on the right track. Take action today. Live a life of impact. Lay a foundation of great impact. Begin to take the steps that will make the book of your history a great reading. You are lifted in Jesus name. Amen.
Pastor Deji Fayoyin
Impact Gospel Centre.