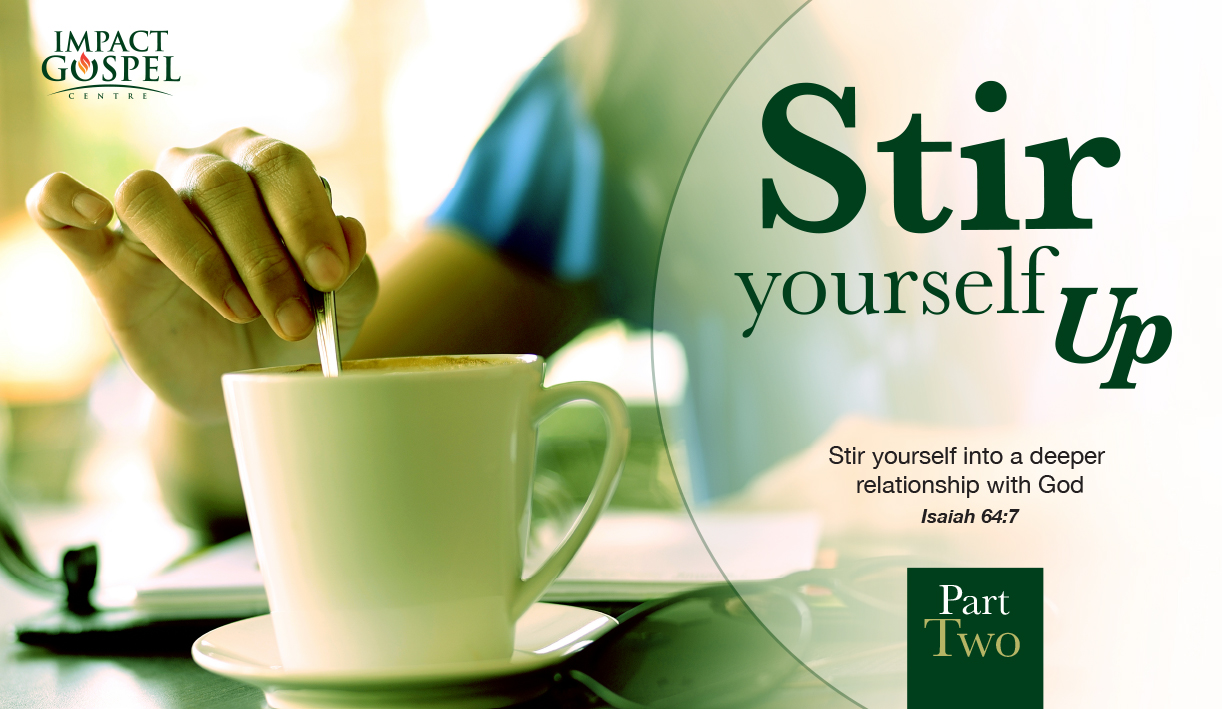 "And there is no one who calls on Your name, who stirs himself up to take hold of You; For You have hidden Your face from us, And have consumed us because of our iniquities."
(Isaiah 64:7 NKJV)
Having a deeper relationship with God is available to everybody, but only those who stir themselves daily to seek Him are able to attain it.
The above passage encourages all believers to stir ourselves to take hold of a deeper relationship with God. Stirring oneself is the responsibility of every believer. If you constantly require people to stir you spiritually, you will never accomplish anything great in God's kingdom. Every individual must stir themselves into a deeper fellowship with the Lord by seeking Him daily.
You don't get a deeper relationship with God by wishing for it, you get it by pursuing it!

4 Reasons why you must learn to stir yourself spiritually
Fulfilling the agenda of God for your life depends on your ability to stir yourself daily to grow in the grace of God by seeking His face.

Your continual spiritual growth depends on your ability to stir yourself to seek God daily.

Escaping stagnation in life and ministry depends on your ability to stir yourself daily striving to be better at what you do.

Recovering anything the enemy has stolen from you requires that you stir yourself in the Lord.
You too can have a deeper relationship with the Lord. If you start seeking Him daily, you will be surprised at your spiritual growth before the end of this year and will accomplish greater things for God.
Dedicate time to seek Him daily. Ensure no one can interrupt you at this time. As you pursue this with dedication you will grow deeper and deeper in your relationship with God.

Receive fresh grace for a deeper walk with God in Jesus name. Amen. You are blessed.
Pastor Deji
Impact Gospel Centre, Luton Branch.