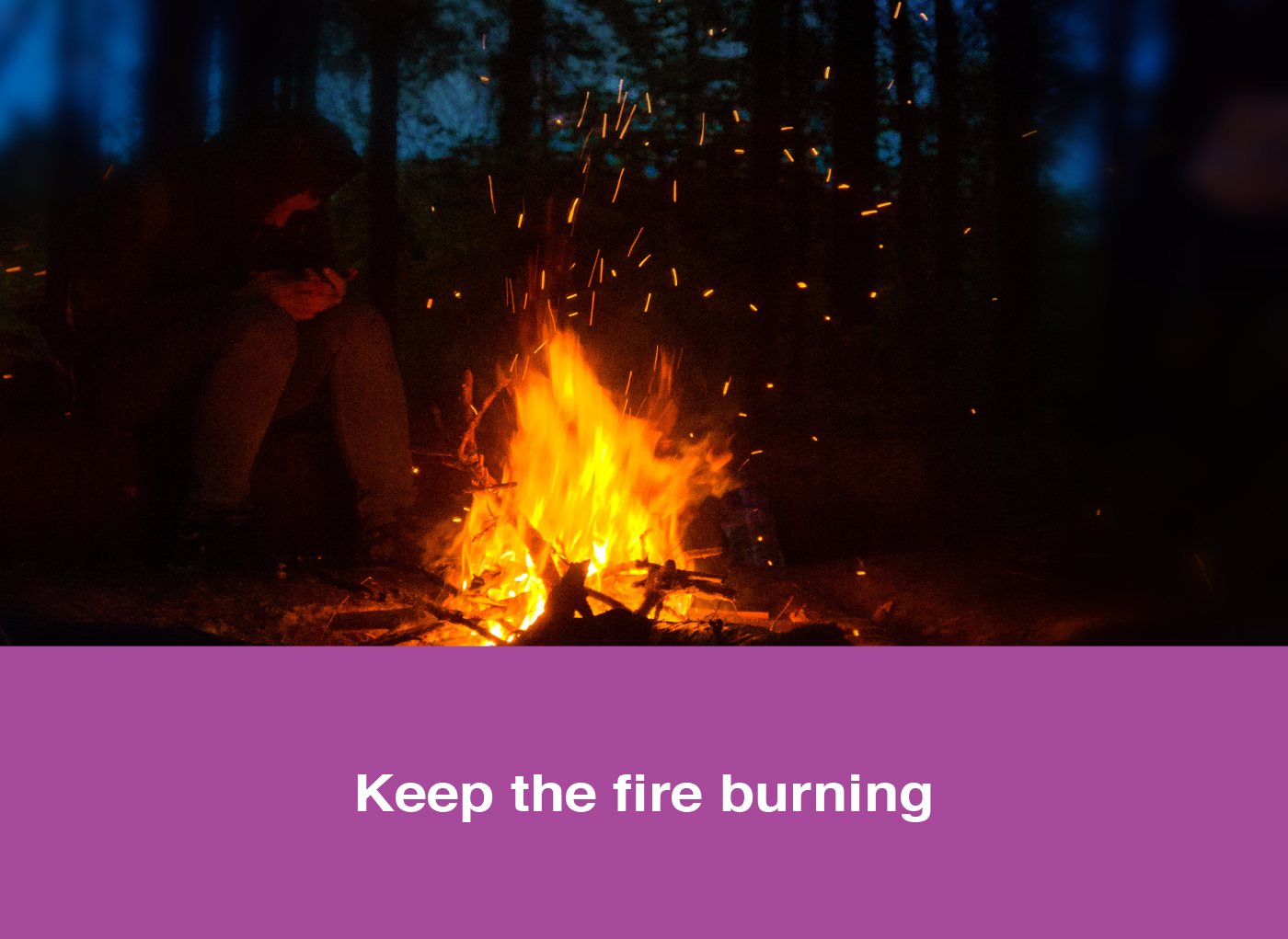 We are living in unprecedented times and if ever there was a generation who needed the fire of God like none other, it is this generation. The enemy is fighting the fire level of believers today on many fronts. These include discouragement, spiritual laxity, fatigue and much more. The aim of the enemy is to deplete the passion and fire level of many believers to the point that they become so weak spiritually and end up becoming cheap victims of his schemes.
However God has instructed us to keep the fire on the altar of our lives burning hot at all times. It is possible to remain on fire for God even when others seem to be so weak. It is possible to get closer to God when most people seem to be drawing further and further away from Him. Not only is it possible to maintain our fire level, it is also our responsibility.
The bible says in Leviticus 6:13; "A fire shall always be burning on the altar; it shall never go out". This passage contains an instruction from God to keep the fire level in our spirit and souls burning hot for Him always. God expects us to keep the fire burning in-spite of what is happening on the earth.

Two Keys to keeping our fire level for God
Maintain daily fellowship with God. This might sound very obvious, but this is the first place we often fail. It is the most fundamental requirement for maintaining our fire level. The closer we are to God the more on fire we will be for Him. Psalm 63:1-2 says;
"O God, You are my God; early will I seek You; My soul thirsts for You; My flesh longs for You In a dry and thirsty land Where there is no water. So I have looked for You in the sanctuary, to see Your power and Your glory".
To keep our fire level for God we must dedicate a specific time daily when we will separate ourselves from other activities to spend time alone with God.
Maintain regular fellowship with the brethren. The second fundamental way that God has given us to keep our fire burning is to maintain fellowship with the brethren in our Church. When you put in the coal for your summer barbeque, all you need is for one coal to be on fire to get all the others burning. With the right combination of air and kindling, all of the charcoal will soon be on fire. That is what happens when we meet together as God's people. That is why the bible says in Hebrews 10:25;
"And let us not neglect our meeting together, as some people do, but encourage one another, especially now that the day of His return is drawing near (NLT) ".
To ensure you keep your fire level burning, ensure you are fully connected when our online services are being streamed and also connect with other believers for prayers and fellowship in our life groups.
The fire of God in our hearts can and must be kept burning at all times. We must make up our minds that we will not be conditioned by the world. We can and must do all it takes to do this by following the keys outlined in this article. I pray that as you continue to take the appropriate steps towards a deeper relationship with God, you will continue to discover new levels in your walk with Him in Jesus name. Amen.
God bless you
Pastor Deji
If you are not yet part of any life group at Impact Gospel Centre, please endeavour to get connected in our small groups system without delay. Please send us an email at info@impactgospelcentre.org and our team will be in touch with you immediately.